Multilingual communities and global businesses have increased the demands of legal departments exponentially in the last couple of decades. As more small businesses reach out to international audiences, caseloads have begun to pile up.
Legal translation covers a broad spectrum of documents, all of which relate to the field of law. This includes contracts, deeds, patents, litigation documents, immigration papers, legal correspondence, affidavits and much, much more; However, legal translations are not just confined to law firms. Legal text can be found in terms and condition of a website for example, or in brochures and sales catalogues.  As a rule of thumb, any documents which are involved in legal proceedings could need certified translation, even if they are not legal documents themselves, such as birth, marriage & death certificates, criminal bureau documents and passports.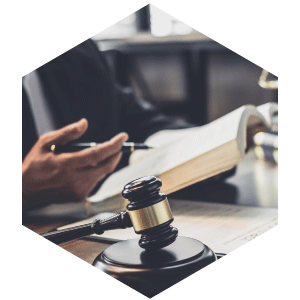 Whether you are a lawyer, a law firm, an immigrant, or anyone in need of the translation of a legal document, it's important for you to make a distinction between legal documents and other types of documents. The following are some of the main types of legal documents:
Immigration Documents
For potential immigrants who are not fluent in English and wish to immigrate, the accurate translation of immigration paperwork will ensure that they are kept in the loop throughout the immigration process and are able to effectively communicate with their chosen representative. This may include certified translation of birth, marriage or death certificates.
Legal Contracts
Numerous organisations need legal documents translating. This is often a very complex task. Even minor errors in the translation can result in potential lawsuits and legal exposure, consuming time and money and putting hard won reputations at risk.
Corporate Documents
Many people in the UK use a language other than English at home and with the rise of global commerce, the need for multilingual contracts, forms, tenders, and other legal documents is rapidly growing.
Financial Records
Financial Records have a huge level of sensitivity, the reason is very simple: even a missing comma can determine huge loses. There is no margin for error when it comes to financial document translations
Miscellaneous Legal Documents
Ranging from patents to copyright registrations, affidavits, wills, Court documents and witness statements, these important documents require professional legal translation services.
In turn the areas of Law whereby an interpreter or translation would be required would again be a broad spectrum. Legal translation services are required by a range of different industries, ranging from technology and media to finance, and manufacturing. Legal language requires coherence, precision, and a respect for tradition. It is not a one-size-fits-all approach to legal language; each area of the law requires different terminology.
Although the legal industry is becoming increasingly global, it is still heavily regulated. Clear and concise communication with clients is of paramount importance, especially when dealing with their sensitive or personal information.