We provide high quality English to Urdu and Urdu to English certified translation of legal documents, medical reports, financial records, certificates, websites and indeed any document by professional translators.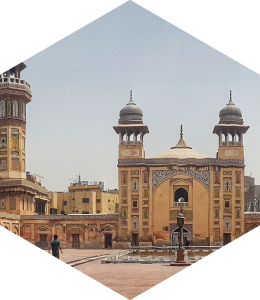 Utilising only native Urdu translators with specialist translation expertise, we can deliver a complete solution for all your language needs for the Urdu market.
If you are exporting, we can help you with the translation of your technical literature, brochures, and manuals.
English to Urdu translation is one of the most requested translation services we receive.
The Urdu language is a member of the Indo-Aryan group within the Indo-European family of languages.
Urdu is spoken as a first language by nearly 70 million people and as a second language by more than 100 million people, predominantly in Pakistan and India. It is the official state language of Pakistan and is also officially recognised, or "scheduled," in the constitution of India. Significant speech communities exist in the United Arab Emirates, the United Kingdom, and the United States as well.
Therefore, the demand for Urdu translation is so high, and why we are prepared to offer you the best of the best when it comes to translation services from English to Urdu, or Urdu to English.
Our Urdu translation services cover all public and private sectors in and across the UK. Our years of experiences in translation industry help us to provide certified translation services.
Our Urdu translators are native speakers of Urdu and have in-depth knowledge of how Urdu is spoken and written in Urdu speaking countries. They understand that the Urdu vocabulary has a lot of Punjabi, Sindhi and Pashto influences, especially the Urdu spoken in Pakistan and are also aware of the qualities like politeness and a degree of formality that are a hallmark of this language. They can take care of the various formatting challenges that result from Urdu translation as Urdu has 38 letters and is written in the right to left direction.
If you are looking for Urdu translators who have a strong hold over both the written and spoken language, Translate Hive is the right choice.
Urdu Language Facts
Urdu sounds a lot like Hindi but there are a lot of differences, difficult to spot for non-native speakers
Urdu became a unifying symbol for Muslims during the 19th-century tensions and the colonisation by the British Empire
Urdu and Hindi are almost identical on a conversational level. The main difference is how they are written