Greek is spoken by 13 million people including over 300,000 people living in the UK today.
Our Greek translation services are the perfect choice for anyone hoping to build links with this Mediterranean hub. From commerce to tourism, and from law to scientific research, we can take care of Greek translations relating to just about any field, with a rapid turnaround, certificate of authenticity and consistently reliable quality.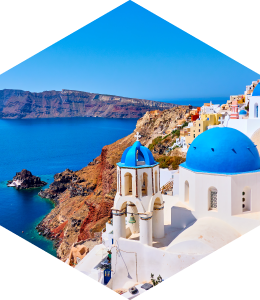 Our Greek interpreting services are available at short notice at highly competitive rates, and our Greek interpreters have extensive experience in the private sector assisting businesses with international trade and the public sector in areas of law, from asylum and immigration to road traffic accidents, housing, and medical appointments.
Our language services can provide Greek interpreters in London, Birmingham, Brighton, Cardiff, Leeds, Manchester, and all major cities in the UK. Our Greek interpreters can also visit all courts, prisons, hospitals, solicitors' offices, and businesses in the UK, as well as remotely via several platforms.
All of our linguists are native speaking which allows for not only a master of the language but also of culture therefore, you can take solace in knowing that your language needs will be handled with the utmost professionalism.
As the translation industry grows larger and larger by each day, it also becomes a more challenging task to find trustable Greek translation quotes offered by a professional language service provider. We always consider our clients' needs and expectations in order to present a better service, whilst offering urgent Greek translation quotes at an economical level.
Greek Language Facts
Like German, the Greek language has three genders: masculine, feminine, and neuter. Therefore, the word "the" can take three forms: in masculine form, it is o; in feminine form, it is η; and in neuter form, it is το.
It's said that the longest word ever to appear in literature is found in Assemblywoman, a play written in 391 BCE by Greek playwright Aristophanes. It has a whopping 171 letters and refers to a fictional dish consisting of several different types of meat. λοπαδο­τεμαχο­σελαχο­γαλεο­κρανιο­λειψανο­δριμ­υπο­τριμματο­σιλφιο­καραβο­μελιτο­κατακεχυ­μενο­κιχλ­επι­κοσσυφο­φαττο­περιστερ­αλεκτρυον­οπτο­κεφαλλιο­κιγκλο­πελειο­λαγῳο­σιραιο­βαφη­τραγανο­πτερύγων
Greek uses a different alphabet from English, and even the punctuation is different! Indeed, the Greek question mark is a semicolon (;), and is used at the end of questions.