Gujarati is part of the greater Indo-European language family. It has evolved from Sanskrit and is an Indo-Aryan language.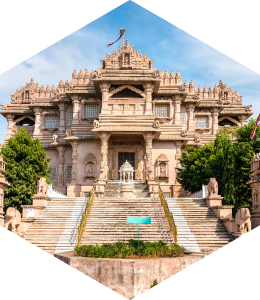 It is the official language for the state of Gujarat on the west coast of India.
As more and more businesses are reaching out to global consumers, translating content from English to Gujarati and Gujarati to English has become crucial.
We provide high-quality professional English to Gujarati and Guajarati to English translation services carried out by certified, native language experts. We don't use any machine translations. All the text is professionally translated by human translators and hence, our translations are accurate and contextually relevant.
Our comprehensive service will be tailored to your requirements and targeted to your commercial objectives. Whatever your language requirements, we have the breadth of knowledge to offer advice and the depth of knowledge to deliver quality.
We translate a wide range of materials for our clients. This includes translation of websites and web content, legal documents, medical reports and material, technical manuals, financial and business documents.
A successful translation will always pay attention to style, linguistic connotations, and cultural appropriateness.
We also offer Gujarati interpretation.
In the UK, due to globalisation, a lot of English words are being used by the Gujarati community and the Gujarati alternatives are often forgotten. For example, many medical terms such as kidneys, liver, heart, high blood pressure, diabetes. Sometimes patients don't understand the Gujarati alternatives to those words and when interpreting in the medical field, our interpreters have to adapt according to the circumstances. Some patients don't understand a single word of English, in which case our interpreters adapt themselves accordingly.