We offer Portuguese to English and English to Portuguese translation service right from the North West to anywhere in the UK and the world. Our Portuguese translation service is performed by highly skilled and professional translators working exclusively with their areas of expertise. We offer a range of translation services, including: legal translation, technical translation, certified translation, website and marketing document translation.
A successful translation pays attention to style, linguistic connotations, and cultural appropriateness.
When translating from English to Portuguese, we only employ mother-tongue translators, selected according to the language skills, educational background, subject knowledge, and experience appropriate for the subject matter of your document.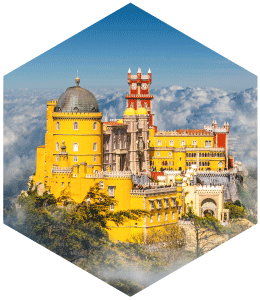 Portuguese is spoken in numerous places around the world. If you want to communicate like a native, the only method is to use a native-speaking linguist to translate your communications.
That's exactly what we do. Whether you want to localise your materials for a Portuguese-speaking audience in Brazil, Portugal, Angola, Mozambique or elsewhere, we hand-pick the right professional.
Portuguese is an ancient language which is known for its rich history. It is often quoted as the sixth most spoken language in the world. It is a Roman language which developed in Portugal after Latin was carried there by Roman settlers in third century BCE. There are several interesting facts associated with the language.
Portuguese Language Facts
Portuguese is an official language in nine countries: Angola, Brazil, Cape Verde, East Timor, Equatorial Guinea, Guinea-Bissau, Mozambique, Portugal and São Tomé and Príncipe.
Brazil has the 8th largest economy in the world. Due to this, Portuguese is vital in the global economy.
Before 2009, the letters k, y, and w were not a Part of Portuguese Alphabet, but due to the recent influx of loanwords from English, these letters had to be added in the Alphabet in January 2009.
The longest Portuguese word is otorrinolaringologista, meaning an ear, nose, and throat doctor.