We will deliver high-quality French translation services on time and at a competitive rate. We employ only the most qualified and experienced French translators. In order to deliver top-quality French translation services across the UK.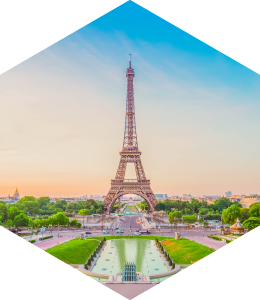 The types of documents we usually translate into and from French include but are not limited to: medical reports, legal contracts, business and financial documents as well as all types of marketing materials.
There are 80 million native French speakers in the world and a further 160 million 2nd language speakers. We have vast experience in delivering quality translations to our clients. What's more, we pride ourselves on offering our client base top-quality translations from and into French. We provide clear, concise quotations and make sure there are no hidden charges.
Whether you're launching a product in another market or you're a business handling a large volume of text, document translations will be integral to your overall business objectives. Our French document translation service is designed to be fast, adaptable and, most importantly, accurate.
The French are proud of their language. It's a language that's subtle, passionate and richly expressive. Combining technical excellence with an in-depth understanding of French business culture, our highly competitive French translation services will quickly become an invaluable asset to your organisation.
French Language Facts
French, after English, is the only language taught in every continent of the world, with more than 50 countries recognizing it as their national language.
The historic French novel, Les Misérables, contains one of the longest sentences in the world of literature comprising of 823 words without a period.
The United Nations, and many other international organisations such as the International Red Cross, Doctors Without Borders and Amnesty International use French as a working language.
The French don't use the letter "W". The only time you'll see the letter "W" in French is if it is a foreign word.