Scottish Gaelic is a Goidelic language native to the Gaels of Scotland.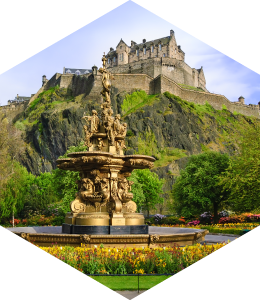 Spoken along the northwest coast of Scotland and in the Hebrides islands. Australia, the United States, and Canada (particularly Nova Scotia) are also home to Scots Gaelic communities. Scots Gaelic is a recent offshoot of the Irish language.
Shaped by their rich history and vibrant culture, the ancient Celtic language of Gaelic is still spoken throughout Scotland.
The 2001 census indicated that fewer than 60,000 people speak the language. Nevertheless, Scots Gaelic is being revived in the Scottish educational system, and Scots Gaelic media outlets (newspapers, radio, and television broadcasts) are available in all regions where the language is spoken.
We understand no matter how widely or marginally spoken the language, employing a competent agency to assist is imperative.
We only work with Scottish Gaelic translators who have outstanding qualifications and extensive experience. Using mother tongue Scottish Gaelic speakers for each client guarantees that every translation is localised. This makes sure they are totally accurate, so that the chances of miscommunication are minimal, something which can be highly detrimental for businesses.
Over more than ten years, we have built up a reliable team of Scottish Gaelic translators that we know we can trust. Each linguist is selected for their specialist sector knowledge and experience.
We can translate a wide range of different documents within the following industries: business, legal, medical / pharmaceutical, marketing and financial.
Google Translate is at best a tool that will translate the gist of something into another language. Whether destined for paper, cyberspace, or screen, it does not produce reliable Scottish Gaelic translations.
Scottish Gaelic Facts
The Scottish Gaelic has only 18 letters in the alphabet.
Gaelic is a Celtic language that originated in Central Europe and it is considered to be much older than English.
There are over 170 languages spoken in Scotland, and those include Arabic, Bengali, Cantonese, Dutch, Farsi, French, German, Hebrew, Hindi, Italian, Japanese, Kurdish, Makaton, Mandarin, Punjabi, Polish, Spanish, Turkish, Urdu and many more.
One of the amazing facts about the Scottish Gaelic is that it is a bilingual language because the Gaelic language also includes some words of English Language, French, and German. Students learning the Scottish Gaelic can also speak French, German and English.